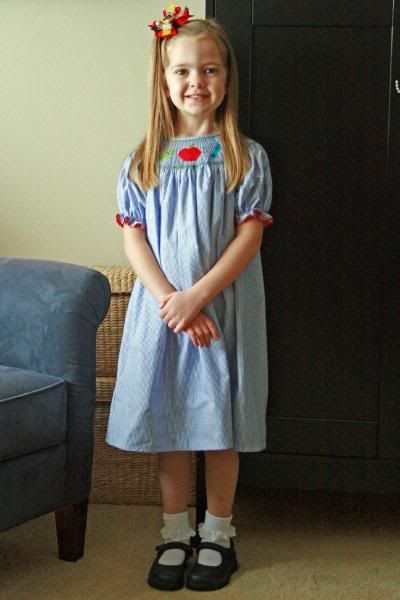 Yesterday was the first day of pre-kindergarten for Princess. This is her third year in preschool so the routine was quite familiar for her. This year she is attending three afternoons a week from 12:30-2:45. The timing is very awkward for us, but it was the only option available to us at this preschool since she's already completed the other levels of preschool.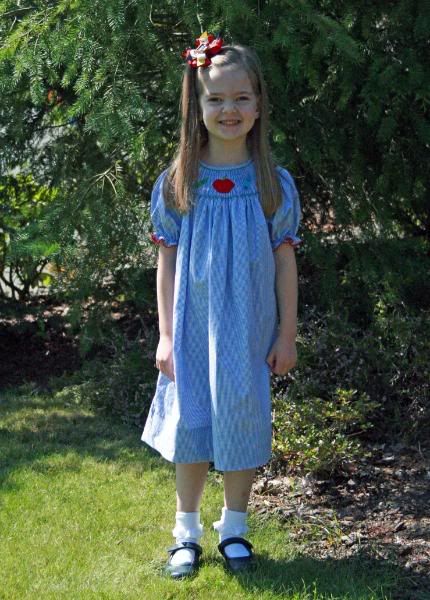 She looked so cute in her smocked dress--I love the apple and crayons around the neckline and she really liked the dress too. And I lucked out and the "back to school" bow I had made for her last year looked cute with this year's outfit too.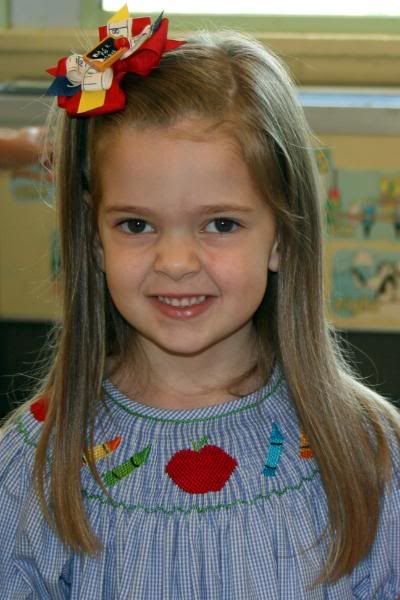 She is sitting next to her best friend and is very happy about that!

While she was at preschool, Handsome and I walked into town and had his haircut. After a stop at the bakery next door for his traditional "after-haircut-cookie", we walked through our quaint downtown a bit more, including a trip through one of the antique stores. Then we went to a little park and he played for a bit before we walked back to preschool. I had him back in the stroller for the walk back to preschool and let me tell you, it was HEAVY to push him back up the big hill in that! Ugh! Anyhow, it was about 1.5 miles of walking for me, so that is a good thing!!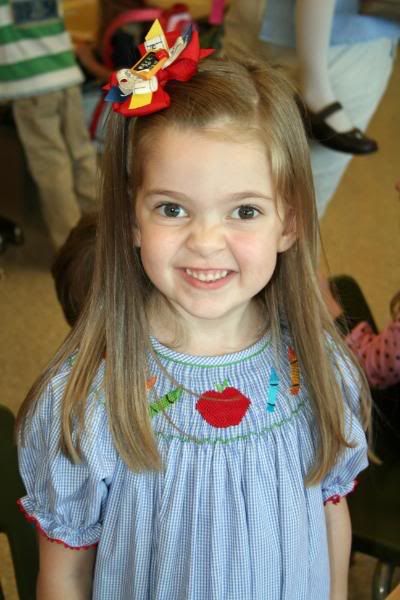 Princess was happy to see us when class was over and she had a GREAT time!


(by the way--I'm trying out hosting my pictures on Photobucket....I'm not sure if I like it...where do you host your blog pictures? I was just uploading them to Blogger, but I've already used 5% of my space here--plus if I ever want to move my blog the pictures won't go with my blog unless I use an outside host)